SPECIAL REPORT: 15 Fabulous Paths to Getting Anything You Want, FREE! ...and the art of being an honorable freeloader.
This is a great tool to help transition us into a gift economy, and create a world without money.
Dr. Michael Beckwith (star in "The Secret") describes a
new paradigm of commerce in terms of energy
, where we give and we receive until we realize that
giving and receiving is one in the same thing
. Listen to this quick audio by pressing the play button below.
Entertaining cartoons
explain money, banking, bailouts, and solid solutions for ethical commerce. Watch
"Money As Debt I, II: Promises Unleashed, and III: Evolution Beyond Money"
.
The
AMERICAN DREAM
is a 30 minute animated film that shows you how you've been scammed by the most basic elements of our government system. Do you really know what the Federal Reserve System is and how it affects you every single day? THE AMERICAN DREAM takes an entertaining but hard hitting look at how the problems we have today are nothing new, and why leaders throughout our history have warned us and fought against the current type of financial system we have in the world today.
Do business with
local merchants like Business Networking International
or
Referral Quest
instead of people we don't know, franchises or faceless monopolies.
Support the arts
, and buy tickets to the events hosted, produced, or marketed by your friends.
In any ethical marketplace, value is associated to physical products, common services,
unique knowledge
, or
special ability/talent
. What it also posses is an element of social credit (
networking, it's who you know, or reputation -- who knows you
). Our current mainstream monetary system has both these huge elements, which is why
our monetary system seems like an ethical system in general
.
It's always a good idea to invest in yourself (
consciousness, knowledge, ability
), and social credit (
helping others, giving to community
). This is more important than acquiring monetary wealth because when our current system crashes / as we transition into a new one, it will be
your intelligence and your relationships that will quickly build your new wealth
. Gift the article,
7 Totally Different Ways to Give Big to People
.
Utilize collective buying power.
Check out
GroupOn
or
TeamBuy: Where Buyers Unite!
For a program that
pays you back
, check out
That Free Thing
(it includes an iPhone application that alerts you to free local things as you walk!)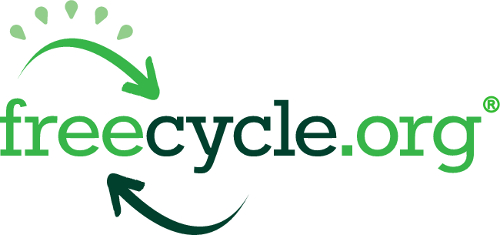 Freecycle is a grassroots and entirely nonprofit movement of people who are giving (and getting) stuff for free in their own towns. There are 4,947 groups with 8,463,898 members around the world.
Find a group near you...
Listia is a new kind of auction site where you bid on other people's stuff using credits instead of real money. We make it easy for you to give away stuff you don't need any more and get stuff you want in return for free.
Get an extra 100 bonus credits as a special gift...
Kijiji is Canada's most popular free, local classifieds site. Kijiji offers a convenient, fun, and easy way for people in the same city to buy, sell, trade and help each other out in areas such as goods, cars, services, housing and jobs.
Become a squatter in your own home by not paying your mortgage payments... if you feel you have been deceived by the banks, then let them do the work they are required to do get their property. Here is a
CNN report
with a congresswoman endorsing mortgage squatting.
Demand
the original deed/note/title papers
, as they are required by law to have before a foreclosure. Point to all the fraud in your mortgage contracts which make the contract void. For more information, visit
Mortgage Crime
.
Participate in
grass-roots movements
like
Seed Your City
. Engage with emerging neighborhood projects like the
inspiring Fireweed Universe-City
happening in Detroit, Michigan. Grow and/or buy
local food
or get your
organics delivered
. Have a well-balanced, healthy diet and use supplements and nutritional products like those from
Vemma
,
Juice Plus
, and
TriVita
.
E-Foods Direct
is a great resource to stock and consume foods that are very good for you.
Melaleuca
is a wellness company that offers
eco-friendly cleaning, laundry, bath/body, dental, and beauty products
.
DreamNow
is a charitable organization that produces ideas that do good for the world. As a producer, we bring together people, raise money and plan for the growth of ideas that we believe will do good for the world. We are a charity but some of the ideas we help grow are social enterprises while others are more traditional such as research programs.
FREE BOOKS! Occupation: Change the World is a research project and program which is answering one question: How can people in their twenties and thirties make money and change the world?
If you are entrepreneurial, you'll prefer this book,
How to Make Money & Change the World
Kangen Water: Wellness is in your Water.
Discover why healthy people drink Kangen Water.
Our Water Changes Everything!
Discover the amazing benefits of water ionization technology. While very popular in Asia for the last 20 years the water ionizer is still largely unknown in the West. Find out how energized, ionized, alkaline water can benefit you and your family.
The general rule of community commerce:
If you do register on any of these web sites, always use:
A)
The name of the person who may have in the past told you about that particular product/service, first.
B)
The name of the person who told you about
this web site
, second (they may not be registered, in which case
you can register them
). And,
C)
If they don't want to participate, register under
Danish Ahmed
(creator of this web site).
Take time to know how the
current mainstream monetary system
really works. Give all the people at your local bank a copy of
"Money as Debt"
(DVD) to awaken them. For more information, visit
"Hug Your Bank"
.
There are
several alternative
and completely
ethical monetary systems
we can use. Here's a currency based on
your time
called
Time Dollars
. Here's the
Digital Coin
created by Paul Grignon.
BitCoin
is a peer-to-peer currency. Peer-to-peer means that no central authority issues new money or tracks transactions. These tasks are managed collectively by the network.
Founded in 2003 by Lynne Twist, the
Soul of Money Institute
is a center for exploring and sharing the best practices, theories, and attitudes that
enable people to relate to money and the money culture with greater freedom, power, and effectiveness
.
Brave New Theaters
provides world changers like you with films and organizing
tools to bring attention to, raise money for, and take action around the issues you care deeply about
.
GlobalMojo
is a new web browser that helps you
generate money for your favorite causes
(including millions of registered charities and non-profits around the world) simply by
browsing the Internet the same way you do every day
, and at no cost to you.
It doesn't take money anymore to get mass exposure.
What it does take is a collective consciousness of individuals committed to a common purpose. Now there are FREE full-day workshops around the world that will
teach you financial intelligence
.
If you can read, but don't, you may as well be illiterate.
So join us at the next
Millionaire Mind Intensive Weekend
.
Instead of seeing a doctor, visit a holistic nutritionist, an intuitive/spiritual healer, or
alternative professional equivalent
. Don't see a psychiatrist, see a psychologist or psychotherapist. Rather than inject pharmaceuticals,
uncover meet-up groups on the Internet which have the challenges you face
.
Research alternative medicine and natural remedies. Look into
Montessori
and other forms of alternative education for your children, or institutions like
The Transformational Arts College
for your continued education.
The Graduate Institute
offers
programs in emerging fields of academic inquiry
.
Did you know how
socially and politically aware
Generation We
is? Support them
financially
, because they have the
genius and drive
to change the world. Maybe you have
Indigo children?
Embrace their wisdom.
Don't spend your time or consciousness trying to save $5 (you're probably spending more money in gas, not to mention all the inconvenience/frustration). Instead, learn about
taxes and interest
, because they are the
two biggest expenses of your life
. The best way to avoid both of them is to
barter whenever possible
, or join
barter networks
.
"Local Exchange/Employment Trading Systems" (LETS)
allow people a
hybrid system of currency exchange with local bartering
.
Ithaca Hours
is a local currency system that promotes local economic strength and community self-reliance in ways which will support economic and social justice, ecology, community participation and human aspirations. Ithaca Hours help to keep money local, building the Ithaca economy. It also builds community pride and connections.
Use municipal currencies to support local communities. For example,
The Toronto Dollar
is a symbol of caring, created by community-minded citizens in the hope that it will help to build a more just and compassionate city. The work of the Toronto Dollar is to encourage more caring social and economic relationships among people from the community, business and government sectors -- and particularly among those in the community in greatest economic need.
Joint-venturing
(like being an
affiliate partner
) is a great way to do business, eliminating transaction cost and fostering more community/co-creation.
Invest in
people you know
and
organizations you care about
. You don't need a lot of money to make a difference. There are lots of
new business models
which allow you to
make a big difference with very little money
. For instance, fund movies made by movements, such as
"The Shift Movie"
.
Pirate Myfilm
is a pioneering platform for
user-financed content
and a great way to acquire funding for
your movie/film project
.
Become knowledgeable about the
multi-level/network marketing industry
. These organizations are much
more ethical
(not perfect) than the brands we've been brainwashed (mass-media, subliminal advertising, hypnosis, propaganda, product placement, etc.) to feel so good about -- and you'd be
supporting your family and friends
(and their families, and their friends, etc., etc.).
See how the
media deliberately portrays MLMs as negative
, in this short video called
"The Media Virus"
.
There are many health-oriented MLM companies with
products that are not available in the mainstream marketplace
simply because they are
"magical cures"
that would hurt the pharmaceutical companies. Some products have known to degenerate cancers and build stronger immune systems. You can look into
Vemma
,
Juice Plus
, and
TriVita
.
Tragedy and Hope
creates and
incubates holistic, sustainable projects targeted at addressing mankind's most urgent concerns
; while laying an unshakable foundation to carry Us into the future while empowering all people with the information to make informed decisions in their lives.
Forget about lawyers. Write contracts for the sake of
effective communication
, and choose to do business with those
whose word you trust
. The only ones who win in a corrupt legal system are the lawyers who have no incentive to authentically transform your situation.
Social Entrepreneurship
When you leave your money dormant in a bank, it isn't dormant at all.
Institutions are leveraging that money
(multiplied by 10 based on our fractional-reserve banking system) to fund wars, genocide, and corruption. There are so many more noble things you can do with your money, especially as the dollar rapidly declines to nothing.
Put your money to work
-- on the things you believe in.
Social entrepreneurs are individuals with innovative solutions to society's most pressing social problems. They are
ambitious and persistent, tackling major social issues and offering new ideas for wide-scale change
.
Rather than leaving societal needs to the government or business sectors, social entrepreneurs find what is not working and
solve the problem by changing the system, spreading the solution, and persuading entire societies to take new leaps
. For more information, visit the
Canadian Social Entrepreneurship Foundation
.
The Centre for Social Innovation
is a dynamic space in downtown Toronto, Canada. Our mission is to
spark and support new ideas that are tackling the social, environmental, economic and cultural challenges we face today.
We're creating the spaces that social innovation needs to thrive and we're contributing a few of our own ideas along the way!
Become a social entrepreneur. Humanity Unites Brilliance is an organization that helps fund social entrepreneurs. You can do well by doing good
.
Earn a living by giving
. Participate in our
economic engine
to fuel
all charities and non-profits
of the world. It's a new paradigm in business and humanitarian living. It is shifting our economic constructs from an acquisition and control model, to the new emerging gift economy.
Timeraiser
was conceptualized in 2002 in response to a group of friends wondering how it could be easier to find meaningful, relevant volunteer opportunities. Now, 7 years and 10 Timeraisers later, it is amazing that this grass-roots initiative has flourished into a well-known, annual event that operates in 6 cities across Canada.
Continuum
is a social enterprise that works with non profits and corporations to help them do more with the people they already bring together.
Justmeans helps companies engage with people on issues of social responsibility using our simple technology tools. Companies are able to reach over 200,000 thought leaders on
Justmeans.com
along with millions of the right people on Facebook and Twitter
If you would like to engage in this culture, buy
books, DVDs, or magazines
, visit
Conspiracy Culture
.
If you believe in our mission of
social justice, world peace, and personal fulfillment for everyone
, then, in addition to supporting illegal wars with your tax dollars,
consider supporting us financially
as well. All of us in this movement still need to use the current monetary system and would really appreciate you funding us in whatever capacity that works for you.
How much value did you get from reading this?